Are French Bulldogs safe?
Thinking about welcoming a new member into your family? With so many options out there, it's hard to resist the charm of French Bulldogs. Those squishy faces and playful personalities are enough to melt anyone's heart.
Safety concerns often arise when considering this lovable breed. Fear not, my friend. In this blog post, we're going to delve deep into the safety of French Bulldogs and debunk any myths or worries you may have about their health, behavior, and overall well-being.
So, if you've ever wondered whether these cuties are as safe as they are cute, let's dive in and separate fact from fiction.
Understanding the Physical Health of French Bulldogs
French Bulldogs are undeniably adorable, with their distinctive appearance and affectionate nature. As a French Bulldog owner, it's essential to understand the specific health concerns associated with this breed and take proactive steps to ensure their physical well-being. In this article, we will delve into common health issues faced by French Bulldogs and provide practical tips based on expert knowledge to help you keep your furry friend safe and healthy.
Brachycephalic Anatomy: Respiratory Health
Due to their short snouts and compact airways, French Bulldogs can experience breathing difficulties.
Recognize signs of respiratory distress, such as excessive panting, wheezing, or difficulty breathing.
Seek veterinary care promptly if you notice any of these symptoms.
Avoid exposing your French Bulldog to hot or humid weather and strenuous activities during peak heat hours.
Heat Sensitivity: Preventing Heat Stroke
French Bulldogs have difficulty regulating their body temperature, making them more susceptible to heat stroke.
Provide a cool and well-ventilated environment for your furry companion, especially during hot summer months.
Avoid exercising them in extreme heat and ensure access to fresh water at all times.
Consider using cooling mats or vests to help them stay comfortable on hot days.
Skin Care: Preventing Skin Problems
French Bulldogs' short coats and skin folds make them prone to allergies, dermatitis, and infections.
Regularly groom your Frenchie to keep their coat clean and free from debris.
Clean their skin folds carefully using gentle wipes or a damp cloth.
Use hypoallergenic shampoos and avoid harsh chemicals that may irritate their sensitive skin.
Orthopedic Health: Joint Problems
French Bulldogs' compact build and short legs put them at risk of joint issues like hip dysplasia and patellar luxation.
Provide regular exercise to keep their muscles strong and maintain a healthy weight.
Use supportive bedding to alleviate pressure on their joints.
Avoid activities that put excessive strain on their joints, such as jumping from heights.
Genetic Predispositions: Regular Veterinary Check-ups
French Bulldogs may be predisposed to certain genetic conditions, such as eye diseases and genetic disorders.
Schedule regular check-ups with your veterinarian to monitor your Frenchie's overall health.
Discuss genetic testing options to ensure responsible breeding practices and reduce the risk of hereditary diseases.
Assessing the Temperament of French Bulldogs
Brace yourself for an enlightening journey as we explore the key factors to consider when assessing the unique personalities of these adorable furballs.
Understanding Breed Characteristics:
French Bulldogs are renowned for their sociable and adaptable nature, making them ideal companions for both families and individuals. Their friendly demeanor allows for harmonious coexistence with other pets, while their love for children makes them perfect playmates. However, it's important to remember that individual variations in temperament exist within every breed.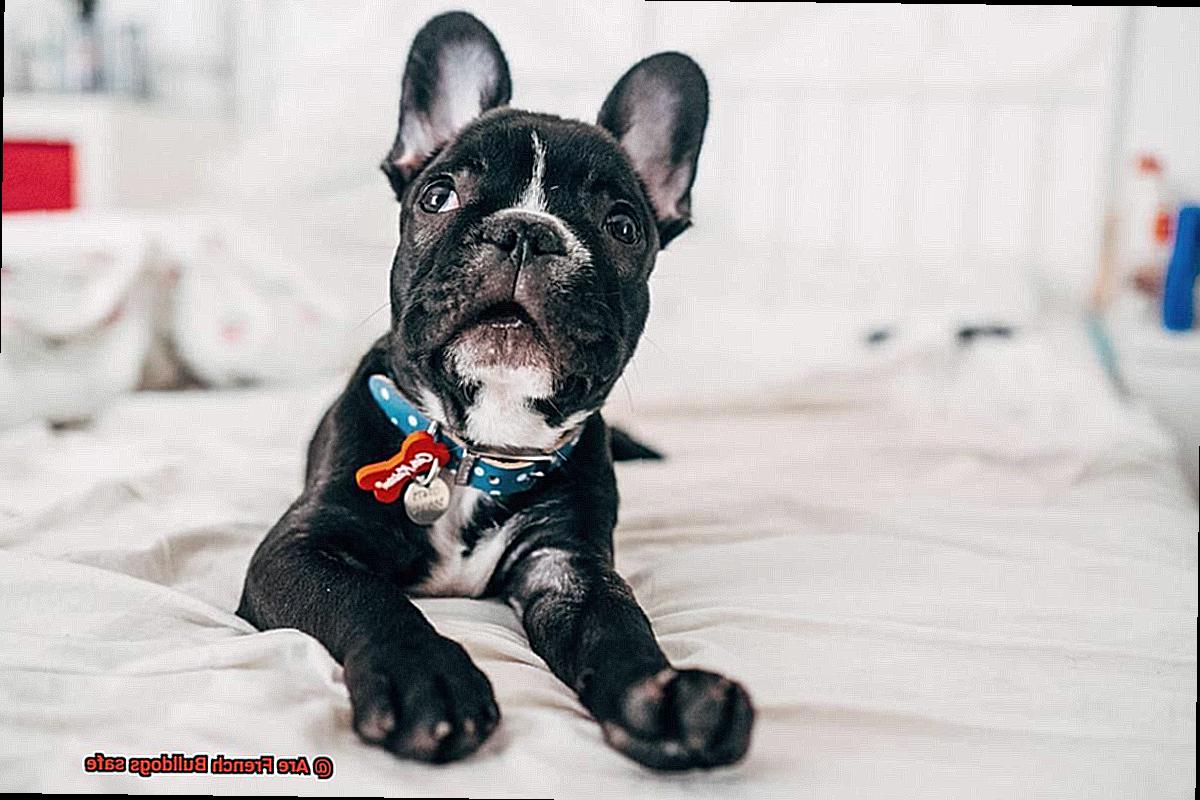 Cracking the Aggression Code:
While French Bulldogs are not typically aggressive, it's crucial to assess their temperament on an individual basis. Factors such as feeling threatened or lack of proper socialization can contribute to aggressive behaviors. But fret not. With early training and socialization, you can mold your Frenchie into a well-rounded and confident canine companion.
The Power of Socialization:
Socialization plays a pivotal role in shaping your Frenchie's temperament. Exposing them to a diverse range of experiences from an early age allows them to develop crucial life skills and adaptability. Remember, a well-socialized French Bulldog is more likely to exhibit calm and friendly behavior.
Behavior in Different Situations:
To truly understand your Frenchie's temperament, you need to closely observe how they interact in various situations. Pay attention to their behavior around strangers, other dogs, and new environments. A well-tempered Frenchie will radiate calmness and friendliness, while anxious or fearful dogs may display aggression or avoidance.
Health Concerns Impacting Temperament:
We can't neglect the impact of certain health conditions on a Frenchie's temperament. Health issues like brachycephalic syndrome, which affects their breathing, can influence their overall disposition. Staying informed about potential health concerns and providing appropriate care ensures your Frenchie's well-being and happiness.
Assessing and understanding the temperament of your French Bulldog is a fundamental step towards creating a safe and harmonious bond. Through a combination of breed knowledge, early socialization, attentive observation, and addressing potential health concerns, you can unlock the colorful personality that lies within your furry friend. Remember, every Frenchie is unique, so embrace their individuality and shower them with love, affection, and understanding.
Exercise Needs of French Bulldogs
French Bulldogs, with their adorable squished faces and compact bodies, might not seem like the most active dogs. However, they still require regular exercise to maintain their health and well-being. In this blog post, we will explore the exercise needs of French Bulldogs, including the best types of exercise, how to prevent overheating, and signs of overexertion.
Daily Walks: A Pawsome Way to Bond
French Bulldogs may not be high-energy dogs, but they still need daily exercise to keep them fit and mentally stimulated. Taking your Frenchie for a walk is an excellent way to accomplish this. Aim for at least 30 minutes of walking per day, divided into two shorter walks if needed. Not only does walking provide physical exercise, but it also strengthens the bond between you and your furry companion.
Avoiding Overheating: Keeping Your Frenchie Cool
French Bulldogs are prone to overheating due to their brachycephalic (short-nosed) structure. This can make it difficult for them to regulate their body temperature efficiently, putting them at a higher risk of heatstroke. To prevent this, it's important to avoid exercising your Frenchie during the hottest parts of the day. Instead, opt for early morning or late evening walks when temperatures are lower.
Interactive Play Sessions: Fun for Both of You
In addition to walks, French Bulldogs can benefit from interactive play sessions. Engage in games like fetch or tug-of-war that provide both physical exercise and mental stimulation. Puzzle toys that dispense treats or hide-and-seek games can also keep your Frenchie entertained indoors.
Swimming: A Splashing Good Time
Swimming is another excellent exercise option for French Bulldogs. It is a low-impact activity that doesn't put stress on their joints, making it ideal for dogs prone to musculoskeletal issues. However, it's important to supervise your Frenchie while swimming, as they are not natural swimmers and can tire easily.
Recognizing Overexertion: Listen to Your Frenchie
While exercise is crucial, it's equally important not to push French Bulldogs beyond their limits. Due to their brachycephalic anatomy, they are more susceptible to respiratory issues, especially when exerting themselves. Keep an eye out for signs of overexertion, such as excessive panting, wheezing, or struggling to catch their breath. If you notice any of these signs during exercise, give your Frenchie a break and allow them to rest.
Protecting French Bulldogs from Heatstroke and Injury
French Bulldogs, with their adorable squished faces and compact bodies, are a beloved breed among dog owners. However, their unique physical characteristics make them more vulnerable to certain health risks, such as heatstroke and injuries. As a French Bulldog owner, it is crucial to take proactive steps to keep your furry friend safe and healthy.
Protecting from Heatstroke:
French Bulldogs, being brachycephalic, have difficulty regulating their body temperature through panting. This makes them more susceptible to heatstroke, especially in hot weather. To prevent heat-related illnesses, follow these guidelines:
Provide shade and water: Ensure that your French Bulldog always has access to shade and fresh water. Avoid leaving them outside in hot weather for extended periods without proper shade and hydration. Create a cool, shaded area where they can rest comfortably.
Time your walks: Avoid exercising your French Bulldog during the hottest times of the day. Opt for early morning or late evening walks when temperatures are cooler. Pay attention to signs of overheating, such as excessive panting, drooling, lethargy, or collapsing. Move your dog to a cooler environment immediately if any of these symptoms occur.
Preventing Injuries:
French Bulldogs are prone to certain injuries due to their physical characteristics. Here's how you can minimize the risk:
Balanced diet: Provide your French Bulldog with a balanced diet that supports their bone and joint health. Consult with your vet for appropriate dietary recommendations.

Low-impact exercises: Regular exercise is important for French Bulldogs, but it should be done with caution to prevent injuries. Avoid activities that put excessive strain on their joints, such as jumping or running on hard surfaces. Opt for low-impact exercises like swimming or short walks on softer ground.
Back support: French Bulldogs are susceptible to intervertebral disc disease (IVDD). Prevent excessive jumping or activities that could cause trauma to their backs. Provide them with a comfortable and supportive bed or crate to prevent back problems.
Ensuring Safety:
Apart from heatstroke and injuries, French Bulldogs need to be protected from potential hazards. Here's what you can do:
Supervise interactions: French Bulldogs have a friendly nature, but their small size makes them vulnerable to attacks by larger breeds. Always supervise their interactions with other dogs and ensure their safety.
Avoid hazardous environments: Keep your French Bulldog away from situations that could potentially harm them, such as aggressive dogs or hazardous environments. Be mindful of their surroundings and take necessary precautions.
Creating a Safe Environment for French Bulldogs
French Bulldogs may be small in size, but they have big personalities and even bigger hearts. As a responsible owner, it is crucial to create a safe environment where your furry friend can thrive. In this comprehensive guide, we will discuss the steps you can take to ensure the safety and well-being of your French Bulldog.
Removing Potential Hazards:
Keep toxic substances out of reach: French Bulldogs are curious creatures, so it's important to store cleaning products, medications, and certain houseplants in secure cabinets.
Secure loose cords and wires: These can pose a choking hazard or entangle your Frenchie, so be sure to neatly organize them or use cord covers.
Providing a Designated Space:
Create a cozy retreat: Set up a crate or a dog bed in a quiet area of your home where your French Bulldog can relax and feel secure.
Make it their own: Add their favorite toys, blankets, and even an item with your scent to provide a sense of familiarity.
Supervising Outdoors:
Overheating prevention: French Bulldogs are prone to overheating due to their short snouts. Ensure they have access to shade and plenty of fresh water when outside.
Stay vigilant: Keep a watchful eye on your Frenchie to prevent them from wandering off or encountering potential dangers.
Regular Exercise and Mental Stimulation:
Engage in physical activities: Take your French Bulldog for daily walks or play interactive games like fetch to keep them physically fit and prevent destructive behaviors.
Stimulate their minds: Provide puzzle toys or engage in training exercises to keep their minds sharp and curb boredom-related behaviors.
Establish Clear Boundaries: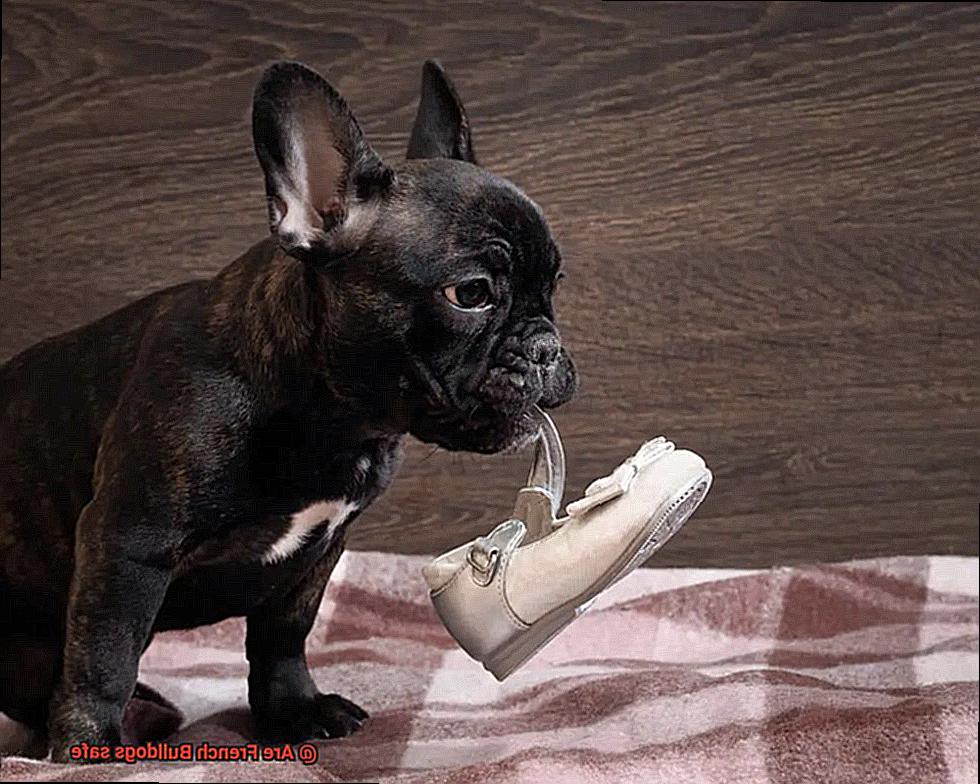 Training is key: Teach your Frenchie basic commands such as "sit," "stay," and "come" to keep them safe in various situations.
Consistency is key: Use positive reinforcement and reward-based training methods to reinforce good behavior.
Creating a safe environment for your French Bulldog goes beyond ensuring their physical safety. It also contributes to their overall well-being and happiness. By following the steps outlined in this comprehensive guide, you can provide a secure haven where your French Bulldog can thrive. Remember, every Frenchie is unique, so adapt these tips to suit your dog's specific needs and preferences.
Socializing and Training a French Bulldog
French Bulldogs are known for their playful and affectionate nature, making them popular pets for families and individuals alike. However, like any dog breed, proper socialization and training are essential to ensure their safety and well-being.
In this section, we will explore the importance of socializing and training a French Bulldog, providing practical tips and insights based on personal experiences and credible sources.
Socializing: Building Confidence and Good Behavior
Start Early: Socialization should begin as early as possible, ideally when your French Bulldog is a puppy. This critical period allows them to form positive associations with different people, animals, sounds, and environments.
Controlled Exposure: Gradually introduce your puppy to new experiences in a controlled environment. This can include meeting new people, encountering other animals, and experiencing different sounds and environments.
Positive Reinforcement: Use positive reinforcement techniques to reward good behavior during socialization sessions. Treats, praise, and playtime can be effective rewards to encourage positive interactions.
Training: Establishing Boundaries and Essential Commands
Basic Obedience: Train your French Bulldog in basic commands such as sit, stay, come, and leave it. These commands provide boundaries and help keep them safe in various situations.
Consistency is Key: Conduct short training sessions daily rather than sporadic long sessions. Consistency helps reinforce the desired behavior and prevents confusion.
Positive Reinforcement: French Bulldogs respond best to positive reinforcement techniques such as treats, praise, and play. Avoid harsh punishment or negative reinforcement, as it can hinder the training process.
Professional Assistance: Enrolling in Obedience Classes or Seeking a Trainer
Formal Obedience Classes: Enroll your French Bulldog in formal obedience classes where they can learn from experienced trainers and interact with other dogs. These classes provide a structured training environment tailored to their specific needs.
Professional Dog Trainer: If you encounter specific behavioral issues or need personalized guidance, it is advisable to seek the assistance of a professional dog trainer. They can provide expert advice and develop a training plan that addresses your French Bulldog's unique needs.
The Importance of Regular Veterinary Care for French Bulldogs
French Bulldogs are adorable and popular pets known for their unique appearance and friendly nature. However, they are also prone to certain health issues that require special attention. Regular veterinary care is essential to ensure their well-being and prevent any potential health problems from worsening. In this blog post, we will discuss why regular veterinary care is crucial for French Bulldogs and highlight the different aspects of their health that should be monitored.
Identifying and Preventing Health Issues Early:
French Bulldogs are susceptible to breathing difficulties, allergies, skin conditions, and joint problems. Regular check-ups with a veterinarian allow for the early detection of these issues, enabling prompt treatment and preventing them from becoming more serious. Through physical examinations and diagnostic tests, veterinarians can identify any underlying health conditions that may not be immediately apparent.
Vaccinations and Disease Prevention:
Vaccinations are crucial for French Bulldogs to protect them from contagious diseases like parvo, distemper, and rabies. Regular veterinary visits ensure that your furry friend receives the necessary vaccinations at the appropriate times to keep them safe and healthy.
Dental Care for Optimal Oral Health:
Proper dental care is essential for French Bulldogs to maintain good oral health. Regular teeth cleaning and examinations help prevent dental diseases such as gum disease and tooth decay. Your veterinarian can provide guidance on dental hygiene practices and recommend professional cleanings when necessary.
Monitoring Weight and Nutrition:
Maintaining a healthy weight is important for French Bulldogs to prevent obesity-related health issues. Regular veterinary visits allow for the monitoring of weight and nutrition, ensuring that your pet receives a balanced diet suitable for their specific needs.
Parasite Prevention:
Flea and tick control is vital to protect French Bulldogs from infestations and related health problems. Regular veterinary care includes implementing effective parasite prevention measures to safeguard your pet's well-being.
Blood Tests and Screenings:
Regular blood tests and screenings can help detect any underlying health conditions that may not be immediately apparent. These tests provide valuable insights into your French Bulldog's overall health and allow for early intervention if necessary.
Addressing Concerns and Questions:
Regular veterinary care provides an opportunity for pet owners to discuss any concerns or questions they may have about their French Bulldogs' health and well-being. Your veterinarian can offer guidance on nutrition, behavior, and any other issues you may be facing.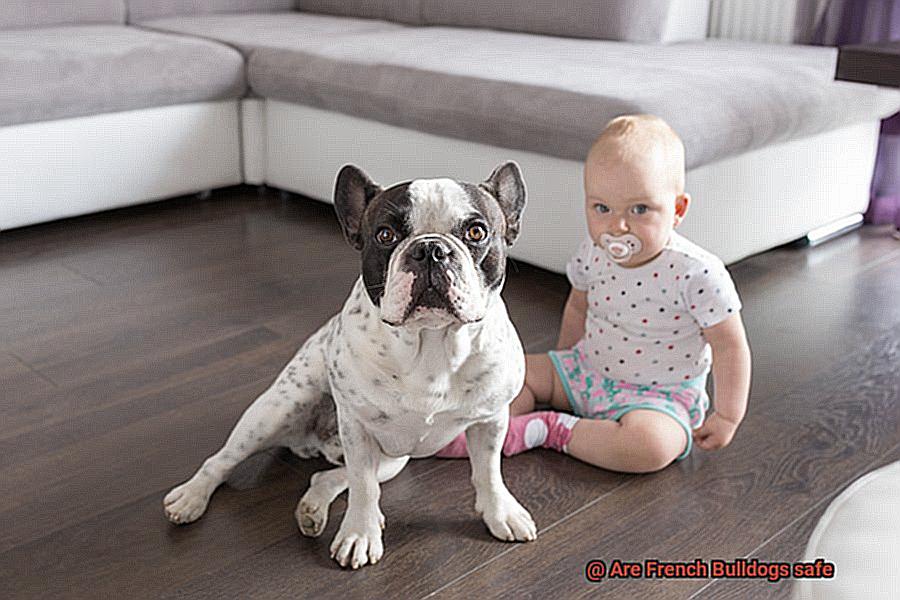 Balancing Diet and Exercise for a Healthy Weight in French Bulldogs
The Importance of Balanced Diet and Exercise for Healthy French Bulldogs
French Bulldogs, also known as "Frenchie," are adorable little pups that bring joy and love into our lives. But did you know that they are prone to obesity? That's right, those cute little rolls can quickly turn into health problems if we don't take care of their diet and exercise routine. So, let's dive into the importance of balancing diet and exercise for a healthy weight in French Bulldogs.
Proper nutrition is essential for maintaining a healthy weight in your Frenchie. Avoid feeding them table scraps or excessive treats, as this can lead to weight gain and other health issues. Instead, consult with your veterinarian to determine the appropriate portion size and feeding schedule for your pup. They can provide guidance based on your dog's age, activity level, and overall health.
French Bulldogs have unique dietary requirements, so it's important to choose a diet that meets their needs. They may develop food allergies or sensitivities, so consider feeding them a hypoallergenic or grain-free diet. Your vet can help you find the right food for your furry friend.
Exercise is just as important as diet when it comes to maintaining a healthy weight in French Bulldogs. Opt for low-impact exercises like short walks or gentle play sessions. Remember, they have short noses, so intense physical activities or prolonged exercise in hot weather may be challenging for them.
Regular exercise not only helps prevent obesity but also contributes to their overall well-being. It stimulates their muscles, improves cardiovascular health, and provides mental stimulation. You can incorporate interactive toys or puzzle feeders into their daily routine to keep them mentally stimulated while getting some physical activity.
Monitoring your Frenchie's weight is crucial. If you notice any significant weight gain or loss, consult with your vet to address any underlying health concerns.
Remember, maintaining a healthy weight isn't just about appearance; it significantly impacts your Frenchie's overall health and longevity. By providing a balanced diet and regular exercise, you can ensure their safety and well-being. So let's keep those little Frenchies fit and fabulous.
Conclusion
In conclusion, when it comes to the question of whether French Bulldogs are safe, it is important to consider various factors. While these adorable dogs may have a few health issues and require special care, they can still make wonderful and safe companions with the right owner. It is crucial to choose a reputable breeder who prioritizes the health and well-being of their dogs. Additionally, early socialization, proper training, and regular veterinary check-ups are essential for ensuring the safety and happiness of your furry friend.
French Bulldogs may not be the most physically robust breed, but their loving and affectionate nature more than compensates for any potential challenges. With their charming personalities and loyal demeanor, they can bring immense joy to your life. However, it is important to remember that no dog breed is inherently dangerous or safe; it ultimately depends on how they are raised and cared for.
So, if you're considering adding a French Bulldog to your family, take the time to educate yourself about their specific needs and potential health concerns. Create a safe environment for them at home by removing any hazards or dangers that could harm them. And most importantly, shower them with love, attention, and proper care.
In conclusion: French Bulldogs can indeed be safe companions as long as you provide them with the love and care they deserve.