French Bulldog Maltese Mix
Having new dog breeds comes naturally and allows pets that are adorable, healthy, and extraordinary. Combinations are common among animals, but at the same time, it is a process that must be treated with special care.
Breeding is uncertain, especially in this area, so finding out which dogs to use is extremely important. To avoid inconveniences, it is recommended to cross pure breeds with similar characteristics, such as the French Bulldog and the Maltese.
What Are French Bulldog Maltese Mix?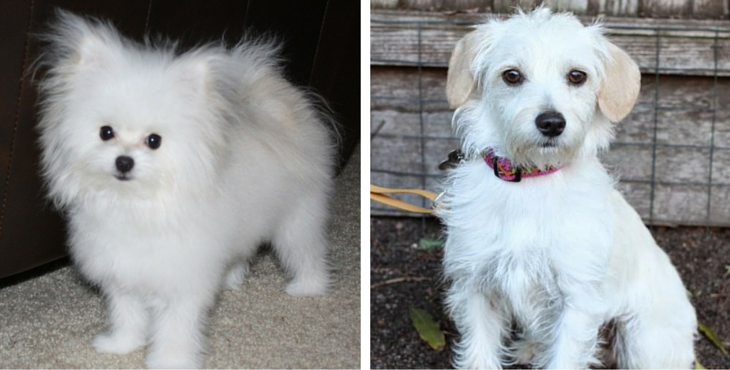 These are fantastic mixes that are sometimes called French Maltese for obvious reasons. It is common practice for people to use parts of the main breed names to create a new one.
Although their parents can be a French Bulldog and a Maltese, sometimes the offspring can come out of identical hybrids. They are also becoming recurrent and have very specific characteristics that attract attention.
French Bulldog Vs. Maltese
Having an established idea of ​​the differences and similarities that both races have could be extremely necessary. These are some of the comparisons that every person should know for possible future adoption or crossing.
The owner and his experience: French Bulldogs and Maltese are incredible alternatives for people with or without previous experience in caring for animals.
Children: An important factor, and fortunately, both races act to interact with the smallest of the house. French Bulldogs are considered the friendliest by comparison.
Grooming: There is a somewhat big difference here; while French Bulldogs do not require so much grooming, the Maltese have more needs.
Barking: A French bulldog usually barks more than the average establishes, unlike a Maltese.
Personality And Temperament Of French Bulldog Maltese Mix
One benefit of breeding hybrid dogs is improving the different qualities that both breeds possess. Results may not be guaranteed, but fortunately, French Bulldogs and Maltese are quite similar in personalities.
They are faithful and dedicated animals.
They are smart.
Playful.
Anxious.
Size
One of the most important aspects to consider when crossing different breeds is size. Fortunately, both dogs have similar characteristics that make the process less complicated.
They are considered small and robust animals, with a composure that becomes between short and wide.
Height
The French Bulldog's height is between 11 to 14 inches, while that of the Maltese is 8 to 10. Usually, the mix measures about 10 or 12 inches.
Weight
French Bulldogs boast 16-18 pounds compared to Maltes ranging from 4-9. The average weight of the French Maltese is 10-20 pounds.
How to Train a Maltese French Bulldog Mix?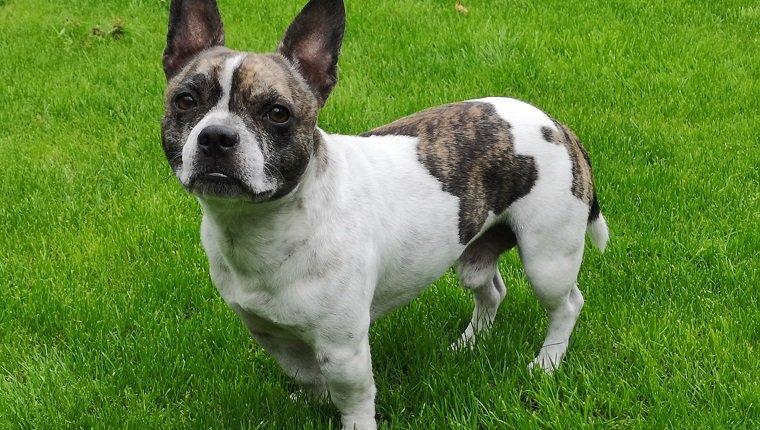 It is common for dogs to be seen as pets that require a lot of exercise and time in the open. But not all species require this type of attention. French and Maltese Bulldogs fall into this category.
French Bulldogs don't require a lot of training.
They are very happy with little walks and a little fun with games indoors.
They are indoor dogs.
They like to sleep and usually snore in the process.
They are intelligent animals but tend to be stubborn, traits that converge simultaneously.
Their fur makes it difficult for them to be outdoors.
It is recommended that your training sessions be short and positive.
How To Care For A Maltese French Bulldog Mix?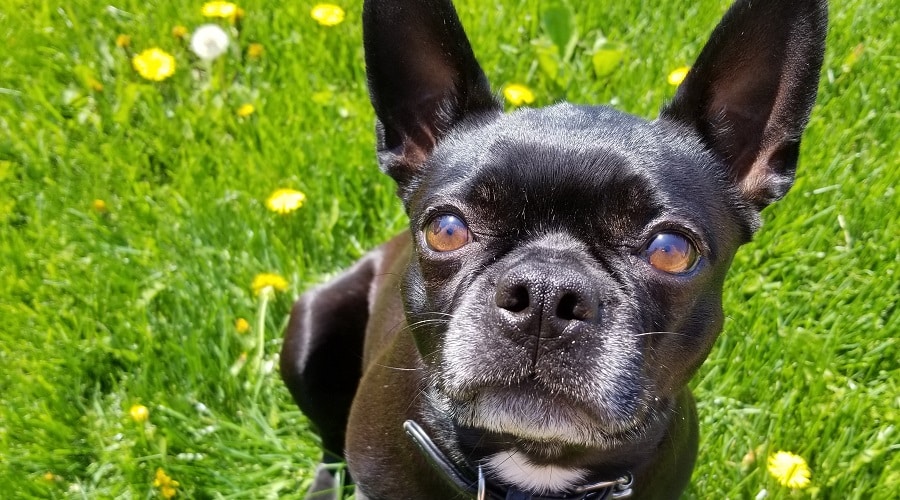 Before adopting any animal, it is important to determine the general care they should have. Especially small dogs like French Maltese require more specific care.
Being house dogs, they need more attention.
Your grooming should be consistent.
Visits to the vet should be regular.
Maintain a proper diet.
Exercise daily but regulated to your needs.
They may be a somewhat stubborn breed, but positive reinforcement is necessary in these cases.
Shedding
This section is typical of the personal hygiene area, and with specific French Bulldogs, it is fairly possible. With the Maltese breed, the shedding is low to average.
Grooming
French Maltese are known to shed their hair all year round, which will certainly be a problem if they are fussy. The normal thing is professional care, which means constant marble visits and baths when necessary.
The owner mustn't go overboard with the baths because the animal's skin can be damaged due to dryness. Generally, there is no need to worry about odor issues either, although this also depends on the dog's care.
Coat
Its hair is minimal in the French Bulldog as for the dog's coat. On the contrary, the Maltese dog has enough of it.
These differences make the mix somewhat uncertain, but the calf will generally come out with a thick coat. This aspect's constant care is recommended for your comfort and the animal itself.
Health Issue Of French Bulldog Maltese Mix
This is an essential issue that every pet owner should consider before adopting any breed, no matter what it is. French Maltese are healthy mixes, but that doesn't mean they refrain from trouble.
1. Evidence is essential
Wanting a hybrid pet means not having certainty about certain things. If you are still in the procreation process, certain health tests should be done beforehand, as this will rule out problems.
For dogs of the French Bulldog or Maltese breed, tests with a genetic nature are normally required, which are:
Autoimmune thyroiditis.
Heart problems.
Hip dysplasia.
Patellar luxation.
Waterfalls.
Among others
2. Longevity
Suppose the French Bulldog has a life expectancy between 10 to 14 years. Maltese last 12-15 years, so the combination of both breeds shows promise in health.
3. Is it advisable to cross races?
While it is true that the data generally shows that there are potential problems in crossbreeding, it is not serious. Any dog can inherit both parents' health difficulties, but it comes naturally.
The point of breeding this style is to increase genetic diversity somewhat. Perhaps it is done to exploit both dogs' positive characteristics, but health is not absolved.
You have to be very careful and be responsible for the tests carried out; exams should be done regularly. Before and after breeding, the animal's rearing process should be monitored and kept happy.
There are many reasons why a hybrid is recommended, and one of them is the combination of characteristics. A faithful friend is just what you will get with French Maltese, and therefore, they must be conscientiously cared for.